Selling a house can be a daunting task, but with the right preparation, it can be a smooth and successful process. If you're planning to sell your home in the near future, there are a few important things you should know before putting it on the market.
First and foremost, it's important to find a reputable and experienced realtor like Anthony DiCicco with RE/MAX Elite. A professional and highly reputable real estate agent like Anthony DiCicco will be able to guide you through the selling process and ensure that your home is marketed in the best possible way. If you're looking for a realtor who specializes specifically in Huntingdon Valley, Southampton, Newtown, Langhorne, Yardley, New Hope, Richboro, Holland, or anywhere in Philadelphia and Bucks County, PA, be sure to contact me right on my website and take some time to discover how Anthony has been the Top Producer for RE/MAX for 2 years in a row, and well-respected in his community.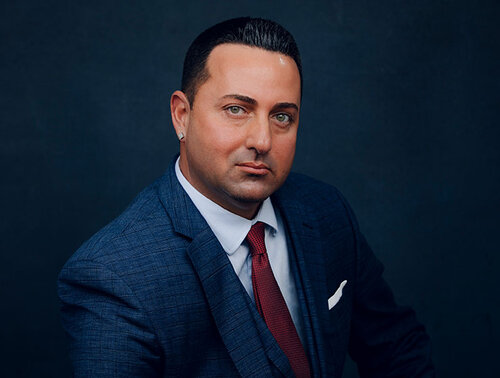 Another important factor to consider when selling your home is its condition. Before listing your home, take the time to make any necessary repairs and updates. This can include things like repainting, replacing worn carpets, and fixing any leaks or other issues. A well-maintained home will be more attractive to potential buyers and can help you get a better price. Luckily, my expertise doesn't just end with real estate. My team and I have been experienced in old and new constructions for 5+ years and can help you prepare for selling your home, and provide you with an estimate to fix and maintain your home for years to come. I encourage you to get in touch with me directly so we can schedule an in-person meeting and discuss your real estate selling goals.
It's also crucial to price your home competitively. A good realtor can help you determine the right listing price by looking at comparable sales in your area. Pricing your home too high can be a major turn-off to buyers while pricing it too low can result in leaving money on the table.
Finally, be prepared to be flexible when it comes to showings and open houses. Many buyers today prefer to view homes online before scheduling an in-person visit, so be sure to work with your realtor to create a virtual tour of your home. Additionally, be prepared to be flexible with showings and open houses. The more potential buyers can view your home, the more likely you are to find a buyer who is interested in making an offer.
By working with a reputable realtor like Anthony DiCicco, making necessary repairs and updates, pricing your home competitively, and being flexible with showings and open houses, you can increase your chances of selling your home quickly and for a great price. Our team can make this process as smooth and effective as possible. So, if you're looking for a realtor in Huntingdon Valley, Newtown PA, or Bucks County, don't hesitate to reach out to Anthony DiCicco from RE/MAX Elite, and learn why we're rated #1 amongst all of the real estate companies in Pennsylvania, year after year.