Discover Homes for sale Newtown, PA – Your gateway to discovering the perfect blend of history, community, and modern living in beautiful Bucks County. Newtown is a charming and historic town known for its picturesque streets, welcoming community, and an array of properties to suit a wide range of preferences. In this guide, we'll explore the best areas to consider any homes for sale in Newtown, and we'll take a closer look at the latest real estate trends as of September 2023.
Begin Your Search With: Homes for Sale in Newtown, PA
When it comes to searching for homes in Newtown, PA, Anthony DiCicco's Listing Search is your ultimate tool for a seamless and efficient house-hunting experience. This specialized listing search is designed to cater to your specific needs and preferences, allowing you to narrow down your options based on crucial factors such as location, price range, property size, and more. With Anthony DiCicco's Listing Search, you gain access to a comprehensive database of homes for sale in Newtown, ensuring that you stay up-to-date with the latest listings and market trends. Whether you're seeking a historic gem in the Newtown Borough or a modern family home in Newtown Township, this powerful tool simplifies the process and helps you find the perfect property that matches your vision of home sweet home in Newtown, PA.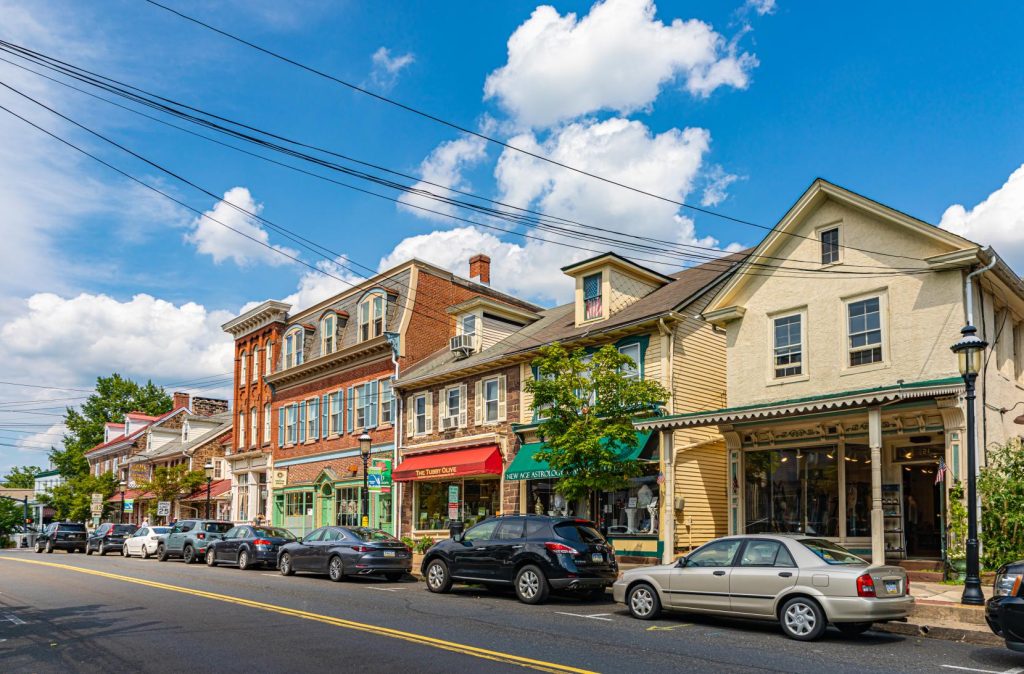 Newtown's Real Estate Snapshot: September 2023
Before we delve into the top areas to consider any Homes for Sale in Newtown, PA, let's take a moment to understand the current real estate landscape in this beautiful town. Here are some key statistics as of September 2023:
Median Listing Home Price: $690,000

This reflects a decrease of -19.3% year-over-year, offering potential buyers an opportunity in a cooling market.

Median Listing Home Price per Square Foot: $278

This figure helps you assess the value of properties based on size.

Median Sold Home Price: $568,000

This is the actual sale price of homes in the area, offering a realistic benchmark for buyers and sellers.

Sale-to-List Price Ratio: 100%

Homes in Newtown, Bucks County, PA, were selling for nearly the asking price, highlighting a balanced market and the potential for a successful transaction.
Top Areas to Purchase a Home in Newtown
Historic Newtown Borough: If you're enchanted by history, the Newtown Borough is the place for you. With its well-preserved colonial architecture and charming streets, it's a living testament to the town's rich past. While median home prices here may be higher, the historical charm and proximity to local shops and restaurants make it worth every penny.
Newtown Township: For a mix of suburban living and convenience, the Newtown Township offers a wide range of homes, including single-family residences and townhouses. The tranquil atmosphere and strong sense of community make it an ideal choice for families.
Upper Makefield Township: Just north of Newtown, Upper Makefield Township boasts spacious properties and a rural ambiance. If you desire larger plots of land and a serene environment, this might be the area to explore.
Wrightstown Township: Wrightstown Township, adjacent to Newtown, offers a combination of countryside living and easy access to major roadways. If you're looking for a quiet retreat without sacrificing convenience, it's worth considering.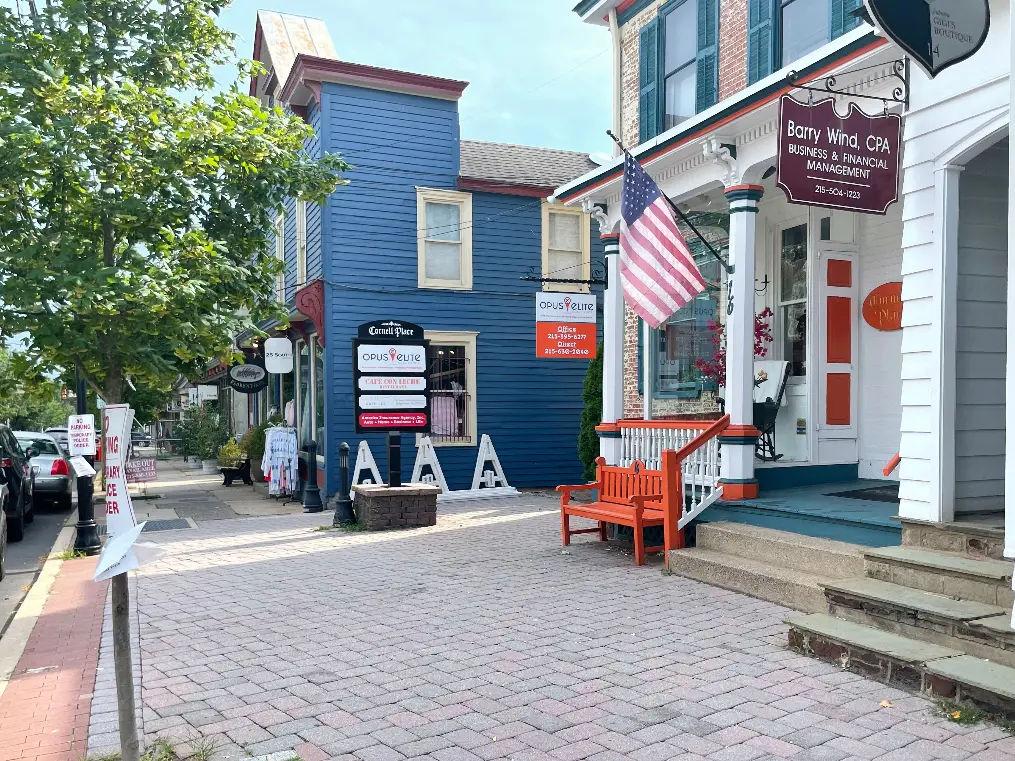 Time to Search For Homes for Sale in Newtown, PA
Newtown, PA, is a place where history meets modern living. With a diverse real estate market, you can find the perfect property to call home. The September 2023 real estate statistics indicate that this is a favorable time for prospective buyers, with prices showing a year-over-year decline.
As you embark on your journey to find the perfect Homes for Sale Newtown, PA, keep in mind the areas mentioned above and their unique offerings. Whether you're drawn to the historical charm of the Newtown Borough, the suburban allure of Newtown Township, the spacious estates of Upper Makefield Township, or the tranquility of Wrightstown Township, Newtown has a place for everyone. Happy house hunting!
How To Get Started With Your Search:
Are you looking for expert assistance in your Newtown, PA home search and purchase journey? Look no further! Anthony DiCicco, a seasoned real estate professional at Keller Williams, Newtown, is here to guide you every step of the way. With a wealth of experience and a deep understanding of the local real estate market, Anthony is dedicated to helping you find the perfect property that aligns with your unique needs and aspirations. His commitment to client satisfaction is reflected in numerous 5-star testimonials, highlighting his dedication, expertise, and unparalleled service. Contact Anthony DiCicco today and let him lead you to your dream home in Newtown, PA.